Our Mission:
"To Provide a uniquely transparent customer-centered auto repair experience that strives everyday to become your most respected service brand for European Cars."
No Hidden Fees.

No "environmental" nor "shop supply" fees nor will we ever do any work without your permission. You will always get a transparent estimate – upfront.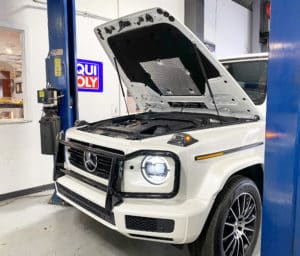 Triple the Warranty.
We stand behind our work (parts & labor) for 3 years – that's as much as 3 times longer than the dealer!
…and it's Nationwide!
Extraordinary Communication.

While your car is with us, we promise you'll never be left in the dark. We understand how frustrating that can be so extraordinary communication is our goal. Our team also provides real-time photos to validate any repair recommendations. We always want you to see what we see in the shop.
Back in your own car fast.
Where other service centers may try to stretch out the process, Foreign Affairs ensures your service will be quick, easy, and convenient.
Our technicians get right to the root of the issue and immediately begin working towards the solution.
Most of our services are same day.
award-winning customer service.
Our shop has been recognized by a number of local publications and directories over the years as "Best Auto Repair" & "Best of West Palm Beach"